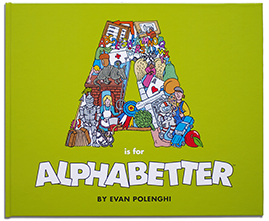 WallsForKids
This site promotes the company WallsForKids.
Murals for children in homes, schools and many other locations.

Polenghi Studio
This site houses the graphic design and illustration studio.
A versatile approach to visual problem solving.

Galleria d'Arte
Premier art framing and restoration services. Art consulting and design

epoloo
Intelligent, dynamic and elegant products
developed with Polenghi Studio.

The Learning Maestros | PollyRhythm
This site shows Evan Polenghi's work done as art director with
the company headed by Julian Fifer and composer Bruce Adolphe.
TLM is devoted to the creation of fun and musical repertoire in a
wide range of media for children and their families.